Theme: Fostering the Excellence in Cardiac Science
Heart 2020
Following the success of the previous conferences, we are excited to announce that "2nd Middle East Heart Congress" will be held during July 27-28, 2020. The theme of the conference is "Fostering the Excellence in Cardiac Science". Heart 2020 gathering aims to unite the most dedicated minds in the business, driving Physicians, Medical Practitioners, Surgeons, Nurses and scholastics to share thoughts and feature their accomplishments. Heart 2020 will be an international event focussing on the core knowledge and major advances in the ever-expanding field of Cardiology by attracting experts on a global scale.
It is a great pleasure for us to welcome all the Cardiologists, nurses, researchers, students and delegates to take part in this upcoming congress to share views and knowledge through interactive keynote, plenary, poster and B2B discussions in the field of Cardiology. This conference provides an excellent opportunity to establish research collaborations & networking, and to discuss the latest developments & challenges within the field. We sincerely invite you to join us in this very informative annual conference and collaborate in the global action in reducing the burden of cardiovascular diseases. Your presence will certainly add value to the conference.
Heart 2020 will provide two days of robust discussions on methods and strategies related to diagnosis, prevention and management of cardiac diseases as well as explore new ideas and concepts on a global scale and the topics include Cardiac and Cardiovascular Research, Cardiac Nursing, Cardiac Surgery, Cardiac- Oncology, Cardio metabolic Health- Diabetes, Obesity & Metabolism, Cardiovascular Disease and Nutrition, Cardiovascular Pharmacology and Pharmacotherapy, Case Reports on Cardiology, Clinical and Experimental Cardiology, Current Research in Cardiology, Heart disease: Diagnosis and Testing, Heart Failure and Cardiomyopathies, Stem Cell Research and Regeneration on Cardiology, Pediatric and Neonatal Cardiology, Women and Heart Disease.
Who attends?
Cardiologists
Anaesthesiologists
Cardiology Physicians
Thoracic and Cardiothoracic Surgeons
Pulmonologist
Medical Directors
Cardiac Surgeons
Cardiac Nurses & Nurse Practitioners
Cardiology Associations and Societies
Business Professionals
Medical colleges and universities
Manufacturing Medical Devices and Companies
Healthcare Professionals
Integrated Health promoters
Fitness Professionals
Cardiovascular Researchers & Scientists
Pediatric Cardiologists
Electrophysiologists
Business Entrepreneurs
Cardiology Faculties and Professors
Medical Students and Ph.D. Fellows
Cardiology Hospitals, Associations, and Societies
Pharmaceutical and Medical Devices Companies
Clinical Research Scientists
Cardiac and Cardiovascular Research is related to diagnosis and the problems related to cardiovascular diseases. It creates a platform to share the information with the scientists, researchers esteemed professionals who are involved in surgical and medical cardiovascular treatments. Mainly dealing with heart diseases, cardiovascular medicine, echocardiography, cardiac electrophysiology, Neuro cardiology. Recent Researches is showing how rheumatoid can be related to microvascular endothelial dysfunction, which is thought to be an important cause for increased risk of cardiovascular diseases in patients.
Early determination of cardiovascular events in rheumatoid arthritis is determined by the cause of Microvascular endothelial dysfunction used as a predictive marker. The analytic instrument is utilized for assessment of suspected intense aortic disorders which can help to dodge Misdiagnosis and over testing and other related concerns while assessing and treating patients having an intense aortic disorder.
Heart nursing is a nursing specialist that works with patients who experience the effects of different states of heart conditions and cardiovascular system. Cardiovascular medical attendants help in the treatment conditions, for example, congestive heart failure, unstable angina, myocardial infarction, cardiomyopathy, coronary artery disease and cardiac dysrhythmia under the direction of a cardiologist.
Cardiac nurses or Heart medical attendants perform postoperative care on a careful unit, push test assessments, cardiovascular observing, vascular checking, and health assessments. Cardiovascular medical attendants must have basic life support and advanced cardiac life support confirmation. Likewise, they must have specific abilities including electrocardiogram checking, defibrillation, and drug organization by nonstop intravenous drip. Cardiac nurses work in a wide range of situations, including cardiac surgery wards, cardiovascular intensive care units (CVICU), cardiac catheterization, operating theatres, coronary care units (CCU), intensive care units (ICU), cardiac rehabilitation centre, clinical research, and cardiac medical wards.
Most cardiovascular clinical nurse specialists (CNSs) work in healing facilities. They look after fundamentally sick patients, and in addition, those recouping from cardiovascular strategies, for example, sidestep angioplasty, or pacemaker medical procedure. Cardiovascular medical attendants may likewise enable patients to recoup at home. These medical caretakers work with youngsters and grown-ups of any age, in spite of the fact that coronary illness has large influences on older individuals.
Heart surgery or cardiovascular medical surgery is a medical procedure on the heart or great vessels performed via cardiovascular specialists or surgeon. Usually used to treat confusions of ischemic coronary illness for instance, with coronary bypass grafting; to rectify inherent coronary disease; or to treat valvular coronary diseases from different causes, including endocarditis, rheumatic coronary disease,and atherosclerosis. It additionally incorporates heart transplantation. Thoracic surgery also with another name as "cardiothoracic surgery" is associated with the careful treatment of organs inside the thorax (the chest), treatment of the lungs and lungs diseases and also heart (coronary disease).
In many nations, cardiovascular surgery including the heart and the considerable vessels and general thoracic surgery including the lungs, throat, thymus, are separate surgical specialties, the exemptions are the United States, Australia, New Zealand, and some EU nations, for example, the United Kingdom and Portugal. Open-heart surgery might be done to carry out CABG.
Cardio-oncology is another term to describe the efforts to prevent or treat patients with a tumour who are facing heart issues caused by cancer medicines. Although numerous malignancy patients also have conditions associated with Chronic obstructive pulmonary disease (COPD), other infections or chronic kidney disease (CKD), the descent of heart disease in these patients has led to the development of this new field. Cardio-oncology includes malignancy specialists (oncologists), cardiologists and analysts.
Cardio-oncology is expeditiously developing field aimed at limiting the impacts of cardiovascular diseases and mortality in tumour survivors. To meet this point, patients are evaluated and characterized, their danger of cardiotoxicity are observed and assessed during and after chemotherapy to survey for early signs or indications of heart diseases. Specifically, transthoracic echocardiography in cardiovascular imaging plays the fundamental role in the standard evaluation and serial follow-up of cardio-oncology patients. The mechanism of cardiotoxicity of common chemotherapeutic related with an expanded hazard for left ventricular systolic in cardio-oncology patients.
Cardio-Oncology is to propel the science and routine with regards to this rising field to discover a harmony between oncologic viability and diminishing antagonistic cardiovascular impacts through convenient distribution and spread of companion looked into inquiring about. As an open access, online diary Cardio-Oncology gives a high permeability stage to the distribution of unique research and master audits on the cardiovascular impacts of tumour treatment. Cardio-oncology is the crossing point of heart conditions in patients who have been dealt with for tumour. Cardiologists can evaluate patients for potential danger of creating heart conditions if patients take certain kinds of malignancy medications or following radiation treatment to the chest. They likewise enable oncologists to ensure their patients amid treatment by nearly viewing the heart and perceiving heart inconvenience ahead of schedule in treatment.
Hazard evaluation must consider the real hazard factors: cigarette smoking, hoisted pulse, abnormal serum lipids and lipoproteins, and hyperglycaemia and be inclining hazard factors: abundance body weight and stomach heftiness, physically inactive, and family history of Cardiovascular diseases (CVD). Recognizable proof of hazard factors is a noteworthy initial step for building up an arrangement for the chance diminishment in people with diabetes.
The association between diabetes and coronary illness can be identified with high glucose level in blood. It has regularly been said that diabetes isn't the issue and that it is the high glucose in the blood that is the issue. Without a doubt, it is high glucose levels that lead to more issues as the condition causes devastation to all the essential organs. Veins of various types and sizes get harmed and damaged by high glucose. From the most diminutive vein in the tips of your toes to the biggest veins in your heart, high blood glucose gives the association between coronary illness and diabetes. Being overweight or obese can influence your capacity to deal with your diabetes and increment your hazard for some medical issues, including coronary illness and hypertension.
In case, that you are overweight, a good and healthy dieting arrangement with low calories regularly will bring down your glucose levels and lessen your requirement for prescriptions. Overabundance gut fat around your abdomen, regardless of whether you are not overweight, can raise your odds of developing heart-related diseases. An individual can suffer from overabundance gut/belly fat if his or her measurement around the waist is: more than 40 inches for men; more than 35 inches for women's.
The major cardiovascular diseases influencing this world is mainly because of atherosclerosis and hypertension, both of which are significantly influenced by consumption of high calories. The complete investigation of supplements and their effect on cardiovascular infection can be vast venture. Numerous dietary hazard factors add to these diseases in different ecological and ethnic setup. These hazard factors are mostly found in youth so preventive measures must be taken in the schedule throughout everyday life. Cardiovascular diseases (CVD) incorporate coronary diseases, stroke, hypertension, and rheumatic coronary diseases.
The most common heart disease is atherosclerotic in vascular system. CVD is the most widely recognized reason for death in the various countries. CVD is the result of atherosclerosis, the dynamic accumulation of plaque (greasy stores) on vessel walls. Bloodstream is stopped in vessels because of narrowing of the blood vessels. If a blood coagulation holds up in a vessel it is due to atherosclerosis, the bloodstream is halted totally, and the tissues downstream will terminate and die. At the point when this happens in a heart vessel, a heart attack chances are very high.
Cardiovascular diseases involve coronary illness, stroke, heart disappointment and different issue that influence the heart and veins. It is firmly identified with other perpetual infections, for example, renal ailment, diabetes, and dementia. Basic pathophysiological forms are irritation and endothelial dysfunction, atherosclerosis, thrombosis, Modifiable natural hazard factors incorporate lifted circulatory strain, atherogenic blood lipid profile and weakened glucose resistance.
Heart and cardiovascular diseases are the main sources of hospitalizations and demise in the United States and other places in the world. Developing new remedial agents for heart diseases has been the prior need for the pharmaceutical business in light of the enormous potential market for these medications. A portion of these fresher medications is every now and then utilized as a part of the act of cardiovascular anaesthesiology. This article surveys the ongoing advances in cardiovascular solutions identified with the act of heart anaesthesia cardiovascular pharmacology mainly relating the instrument of activity of various classes of medications to their impact on the control of the cardiovascular system. It will cover both highly up to date kinds of medication and late advances in comprehension of more approved medications.
Understanding the component of activity of any new medication enables anaesthetists to join new medications into their clinical practice The investigation of essential components and pathways engaged with heart pace making and the control of the vasculature will feature new focuses for atomic mediation in heart diseases. In the mix, the age of little atoms will permit the examining of such components and pathways both to improve our comprehension of the fundamental science or pathology, and to feature new conceivable helpful leads and along these lines draw in the consideration of industry.
Some of the important studies carried out in cardiac pharmacology: Development of novel anti-inflammatory drugs for atherosclerosis; Ion channel reconstitution studies; Endothelial-vascular smooth muscle signalling; inotropic mechanisms; Development of novel anti-ischemic agents; Cellular mechanisms of pace making and arrhythmogenesis; Pathway biology of the cardiovascular system; drug-induced cardiotoxicity mechanism.
Case reports offer exceptional value to the assemblage of medicinal information by presenting about new diseases, diagnosis instruments, therapeutic approaches restorative methodologies, and unfavourable or useful impacts of medications. The demonstration of recording, examining with associates and publishing clinical perceptions as case reports stay as basic to the solution and patient care.
These short correspondences produce or implement speculations that may prompt further assessment for bigger examination. By giving the complete description of the side effects, signs, finding, treatment, and follow-up of an individual patient, case reports reflect clinical experience and bolster medicinal advance. The arrangement needs factual inspecting, putting it at the base of the hierarchy of clinical proof. Case reports exclude controls, have constrained example measure (one to a couple of people), and are unblended, impediments that require a wary way to deal with the understanding of discoveries. Advances in drug imply that if coronary heart disease (CHD) is recognized as a beginning period it can be dealt with effectively to expand the survival rate.
Effective treatment is more probable if the disease is diagnosed at it's soonest. The current focus is around the early identification of CHD keeping in mind the end goal to stop or reverse the further spread of the disease.
The progressing research incorporates the utilization of heart scanning in the early assessment of coronary illness in diabetics, the development of Nuclear Cardiology for the recognition of coronary illness, Drug improvement and assessment of medicines utilized as a part of CHD, Identification of bio-markers to anticipate the presence of cardiovascular diseases, Analysis of socio-economic and ethnic differences involved with risk associated with heart disease.
Cardiology is a branch of medicine that deals with disorders and disease conditions of the heart, which may stretch out through natural defects to acquired heart diseases, typical examples including coronary heart disease (CHD) and congestive heart diseases. The field provides treatment of inherent heart diseases, coronary passage disorder, heart disorders, valvular coronary diseases, and electrophysiology.
Heart plays a vital role as a pump that pushes blood to the organs, tissues, and cells to an individual's body. Blood conveys oxygen and supplements to every cell and empties the carbon dioxide and waste things secreted by those cells. Blood is returned to the heart blood from all parts of the body. This system of circulation system inside the body through venules and veins.
The Clinical Cardiology access to specific inpatient and outpatient heart care and treatment of heart issues, for example, angina, supply route issues, valvular coronary disease, and heart attack. The person who spends significant time in this field of study is called cardiologists, their essential mission is to convey high caliber, cardiovascular care to most of the patients.
Advances in pharmaceutical and medicine imply that if Coronary heart disease (CHD) if identified at a beginning period it can be dealt with effectively to increase the survival rate. It's more likely to achieve effective treatment if the disease is recognized at its early stages.
Recently, many research centers are focusing on the early discovery of CHD keeping in mind the end goal to stop or to reverse the further spread of diseases. The progressing research has incorporated the use of heart scanning for early determination of coronary heart diseases and cardiovascular diseases caused in diabetics condition, development of nuclear Cardiology systems for the locating cause of heart diseases, Drug development, evaluation and assessment of medications utilized in diseased heart condition, determination of novel biological markers to predict the presence of heart disease, Analysis of ethnic and socio-economic differences in heart diseases and risks associated with it.
To identify heart conditions associated with healthy vs unhealthy, the diagnostic tests are done. Physical condition likewise will be evaluated through a standard medicinal exam.
An electrocardiogram, or ECG, is typically the primary test to be performed that detects and records the heart's electrical activity. It is a painless test which can show the signs of heart damage and the signs of previous or current heart attack.
Echocardiograms (ultrasound assessments of the heart) can likewise decide how well the heart and valves are working. Some of the tests include Stress test, Cardiac CT scan, MRI, Coronary angiogram, Myocardial Biopsy, Chest x-ray, Blood tests.
Heart failure, is also known as congestive heart disease, happens when the heart muscle doesn't pump blood. Certain conditions, for example, the limited area in blood vessels in the heart (coronary supply route sickness) or hypertension, will lead to weak heart or heart stiffness, making it impossible to fill and pump effectively. It is not feasible for all conditions that prompt heart diseases to be turned around, yet medicines can enhance the signs and side effects of heart failure and help an individual live more. The way of life changes — for example, working out, overseeing pressure, due to the reduction of sodium in your eating routine and getting more fit — can enhance your health condition.
The best way to prevent the cause of heart diseases is to anticipate and control conditions that cause heart diseases, for example, coronary supply route diseases, hypertension, diabetes or weight.
The most widely recognized reason for heart disappointment is coronary artery disease (CAD), there is a lot of trouble caused narrowing of the arteries, which supply blood and oxygen to the heart. Different conditions that may build hazard for treating heart failure include: Heart disappointment is described by the difficulty to draw a sufficient supply of blood to the body. Without adequate bloodstream, all major functions of the body part are disturbed.
Pediatric Cardiology is a branch of cardiology that deals with the heart conditions in babies, youngsters and adolescents. Pediatric Cardiology treatment in Dubai has incredibly developed in a previous couple of years and has helped a huge number of youngsters to have existences today. A pediatric cardiologist analyse, treat, and oversees heart issues in kids, including: "Congenital coronary diseases" children conceived with heart ailments, for example, gaps between the heart chamber, valve issues, and unusual veins; "Arrhythmias", or irregular heart rhythms caused by the electrical framework that controls the heartbeat. Pediatric cardiologists work intimately with essential care pediatricians to give facilitated and thorough care.
Since heart issues can now and then be accompanied by different challenges for youngsters, pediatric cardiologists additionally work in groups with other health services providers. These groups include pediatric heart specialists, cardiovascular anaesthesiologists, neonatologists, cardiovascular pediatric intensivists, and pediatric radiologists along with pediatric medical attendants, nutritionists, and physical advisors. They have the ability to accomplish the needs of children's with heart issues and are especially sensitive to their necessities. Some pediatric cardiologists spend the last 1 to 2 years of their fellowship concentrating on how to analyse and treat heart issues in kids.
Heart regeneration has been strongly examined, and seriously disputable, for more than 150 years now. In a quest for this inquiry, the heart has been wounded, cut, closed up, coagulated, solidified, infused with poisons, infected and infarcted, examining species going from marine spineless creatures to horses. The heart is one of the minimum regenerative organs in the body, so if there is a regenerative reaction, it differs little with that seen in numerous other different tissues, similar to liver, skeletal muscle, lung, gut, bladder, bone or skin. For most examiners, the inquiry truly is about whether there is no recovery (naturally hard to demonstrate) or recovery at low rates (hard to identify, however conceivable with delicate methodologies).
Cardiovascular recovery is an expansive exertion that expects to repair irreversibly harmed heart tissue with science and technology, which includes mainly use of free-cell and stem cell therapy. Reparative devices have been designed to re-establish damaged and affected heart tissue and utilizing the body's regular capacity to recover. Researchers are finding regenerative arrangements that can be re-established, recharge and reuse patients' own reparative limit. Through the vision and liberal help of Russ and Kathy Van Cleve, attempts are in progress to create revelations that will globally affect ischemic coronary diseases.
Cardiovascular disease is very prominent in women's, which causes 1 of every 3 deaths every year, around 1 female every passing minute. In addition: These realities just start to touch the most superficial layer. There are a few misguided judgments about coronary heart disease (CHD) in ladies, and they could be putting oneself in danger.
All women confront the risk of coronary diseases. If, awareness gives mindful of side effects and dangers only related women's, and in addition eating a heart-sound eating regimen and working out, can protect them from heart disease. The more aged the women gets, more is the probable for her to get CHD. All women's can find a way to avoid it by rehearsing right way of living their life. These may happen in rest or start due to physical action or can be activated by mental stress. In some cases, coronary illness might be quiet and not analysed until the point they encounter signs or side effects of a heart attack, heart disappointment, an arrhythmia or stroke.
Summary of the conference:
Cardiology is a field of medicine manages the issue associated with human heart or any other creature. The field consolidates remedial investigation and treatment of natural heart flaws, coronary vein disease, heart ailment, volvuli coronary sickness and electrophysiology. Coronary illness is a condition that has influence over the blood supply to the heart and furthermore, it also cause problems like blocked and narrowed arteries. The veins are limited or obstructed because of the cholesterol deposition on the walls of blood vessels. Ischemia is a condition in which the bloodstream (and thereby oxygen) is confined or lessened in a particular part of the body. Cardiovascular ischemia is the name for decreased level blood flow and oxygen to the heart muscle. At the point when arteries are extremely narrowed down, there is less blood and oxygen flow to the heart muscle. This can eventually cause Myocardial infarction. Ischemia regularly causes chest torment or inconvenience is known as angina pectoris.
Scope and importance:
World cardiology meeting is a unique social event to join overall recognized scholastics in the field of Cardiology, Cardio Vascular examiners, Health specialists, analysts, educational scientists, industry researchers, scientists to exchange about research and developments in grounds of cardiology. The main aim of this meeting is to invigorate new thoughts for treatment and determine the present market for proceeding towards future of cardiovascular medications, gadgets, and diagnostics, with an accentuation on new technology that will be advantageous in the field of Cardiology.
The significance of coronary heart disease (CHD) hazard elements may vary amongst people and Community and by sex and age. Shockingly CHD is still found to be the main cause of death, which implies that there, must be no eased up in our endeavor's to wipe out this disease. The importance of hazard factors in people and the group were assessed as relative-and populace inferable dangers. Countries from the Middle East bear a heavy burden from Cardiovascular and coronary heart disease which has become the leading cause of death in the UAE, accounting for over two-thirds of all deaths, including most racial and ethnic gatherings in the Dubai, UAE and also in the United States, including African Americans, Hispanics and Whites.
Greatest achievements in the field of cardiology:
The great success in lowering cardiovascular mortality rates during the last decades of the 20th century are secondary to the extraordinary strides made in the understanding of basic cardiovascular science and in the development of new diagnostic and therapeutic techniques. The 10 most important cardiologic developments and discoveries of the last century are electrocardiography; preventive cardiology and the Framingham Study; "lipid hypotheses" and atherosclerosis; coronary care units; echocardiography; thrombolytic therapy; cardiac catheterization and coronary angiography; open-heart surgery; automatic implantable cardiac defibrillators; and coronary angioplasty.
The immense accomplishment in bringing down cardiovascular death rates during the most recent years of the twentieth century are extraordinarily unprecedented steps made in the comprehension of essential cardiovascular science and in the improvement of new indicative and helpful strategies. The 10 most vital cardiologic improvements and disclosures of the most recent century are electrocardiography; echocardiography; atherosclerosis; "lipid speculations" and preventive cardiology and the Framingham Study; coronary care units; thrombolytic treatment; cardiovascular catheterization and coronary angiography; open-heart medical procedure; programmed implantable cardiovascular defibrillators; and coronary angioplasty.
Global Market Analysis:
The global cardiovascular therapeutic drug market was worth $140.7 billion in 2009 and is expected to grow by a compound annual growth rate (CAGR) of 2.7% to $144.5 billion in 2010. This market will experience a sizable reduction in the early portion of the forecast period, and then slowly rise to reach $139.8 billion in 2015, a CAGR of -0.7%.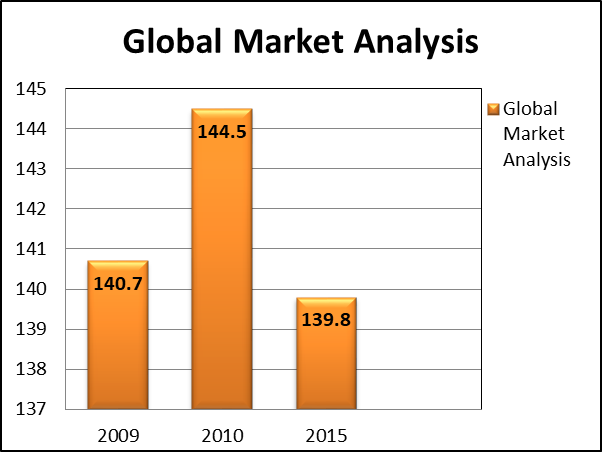 Societies Associated with Cardiology Research:
United Arab Emirates:
Emirates Cardiac Society
World Society for Pediatric and Congenital Heart Disease
Gulf Heart Association
Asian Pacific Society of Cardiology
Pan Arab Congenital Heart Disease Association
CSI Dubai
Gulf Heart Rhythm Society
Saudi Heart Rhythm Society
World Society for Pediatric and Congenital Heart Surgery
Worldwide:
The American Heart Association
International Society for Heart Research (ISHR)
Association for European Pediatric Cardiology
American Association of Heart Failure Nurses (AAHFN)
Heart Valve Society of America (HVSA)
Heart Failure Society of America
Society of Invasive Cardiovascular Professionals
European Society of Cardiology
Working Group for Cardiac Magnetic Resonance Spanish Society of Cardiology
Industries Associated with Cardiology Research:
Worldwide:
Medtronic, Inc.
Boston Scientific Corporation
St. Jude Medical, Inc.
Abbott Laboratories
Cordis Corporation
BIOTRONIK SE & Co. KG
Sorin S. P. A.
Edwards Life sciences Corporation
Terumo Corporation
Biosense Webster, Inc.
C. R. Bard, Inc.
AGA Medical Holdings, Inc.
MAQUET GmbH & Co. KG
Sahajanand Medical Technologies Pvt. Ltd.
Vascular Concepts Limited
GE Healthcare
Philips Healthcare
Fukuda Denshi Co., Ltd.
Cardiac Science Corporation
Welch Allyn Inc.
ZOLL Medical Corporation
Eurocor GmbH
B. Braun Melsungen AG
OSI Systems, Inc.
W. L. Gore & Associates, Inc.
Berlin Heart GmbH
Heart Failure Society of America
Society of Invasive Cardiovascular Professionals
European Society of Cardiology
Working Group for Cardiac Magnetic Resonance Spanish Society of Cardiology
United Arab Emirates:
Microports Medical
Sichuan Jinjiang Electronic Science And Technology Co., Ltd
Syncardia Systems, Inc.
Sophion Bioscience A/S
Berlin Heart Gmbh
Spectranetics International B.V
Esaote S.P.A
Biotronik Gmbh & Co
Bioteque Corporation
Dräger Medical Ag & Co.
Fukuda Denshi Co., Ltd
Nihon Kohden Corporation
All Pro Corporation
Universities Associated with Cardiology Research:
United Arab Emirates:
University of Sharjah
Public Health Research Center
RAK Medical College & Health Sciences University
United Arab Emirates University, Al Ain
Al Jalila Foundation
Heart & Vascular Institute (Cleveland Clinic)
Gulf Medical University
Murdoch University Dubai
Worldwide:
Harvard University
Cornell University
Yale University
University of Texas South-western medical center
University of Michigan
University of Washington
Harvard University
Vanderbilt University
University of Rochester
University of Alabama-Birmingham
Emory University
Northwestern University
Vanderbilt University
Related Societies and Associations:
America
American Association for Thoracic Surgery, American Association of Cardiovascular and Pulmonary Rehabilitation, American Association of Heart Failure Nurses, American Cardiology Association, American College of Cardiology, American Heart Association, American Society for Preventive Cardiology, American Society of Echocardiography, American Society of Hypertension, American Society of Nuclear Cardiology, American Stroke Association, Argentine Society of Cardiology, Arizona Society of Echocardiography, Brazilian Society of Cardiology, Brazilian Society of Hypertension, Canadian Association of Cardiovascular Prevention and Rehabilitation, Canadian Cardiovascular Society (CCS), Congenital Cardiac Anesthesia Society, Congential Heart Surgeon's Society, Northwest Association of Cardiovascular and Pulmonary Rehabilitation, The Society for Cardiovascular Angiography and Interventions Foundation, Vascular and Endovascular Surgery Society, Canadian Association of Interventional Cardiology (CAIC), International Society of Hypertension
Europe
Association for European Paediatric and Congential Cardiology, Austrian Heart Foundation, Austrian Society of Cardiology, Belgian Society of Cardiology, British Association for Cardiovascular Prevention and Rehabilitation, British Cardiac Society, British Cardiovascular Society, British Heart Foundation, British Hypertension Society, British Junior Cardiologists Association, Croatian Cardiac Society, European Society of Cardiology, French Society of Cardiology, International Academy of Cardiology, Spanish Society of Cardiology, British Cardiology Society, Albanian Society of Cardiology, Association of Cardiologists of Bosnia & Herzegovina, Belorussian Scientific Society of Cardiologists, British Association of Nursing in Cardiovascular Care, British Congenital Cardiac Association (BCCA), British Heart Failure Society, British Nuclear Cardiology Society, Cardiology Society of Serbia, Cyprus Society of Cardiology, Czech Society of Cardiology, Danish Society of Cardiology, Estonian Society of Cardiology, Finnish Cardiac Society, German Heart Foundation, German Cardiac Society (GCS), Georgian Society of Cardiology, Hellenic Society of Cardiology, Icelandic Society of Cardiology, International Society for Vascular Surgery, Irish Cardiac Society, Kosovo Society of Cardiology, Lithuanian Society of Cardiology, Luxembourg Society of Cardiology, Macedonian FYROM Society of Cardiology, Maltese Cardiac Society, Moldavian Society of Cardiology, Montenegro Society of Cardiology, Moroccan Society of Cardiology, Norwegian Society of Cardiology, Polish Cardiac Society, Portuguese Society of Cardiology, San Marino Society of Cardiology, Slovak Society of Cardiology, Slovenian Society of Cardiology, Spanish Heart Foundation, Swedish Society of Cardiology, Swiss Society of Cardiology, World Heart Federation, The European Society Heart and Lung Transplantation, The Union of Vascular Societies of Switzerland, Swiss Society of Angiology, European Society for Vascular Surgery, Vascular Access Society (VAS), Zurich Heart House
Middle-East
Algerian Society of Hypertension, Armenian Cardiologists Association, Iranian Heart Association, Saudi Heart Association, Emirates Cardiac Society, Gulf Heart Association, Russian Cardiac Society, Russian Society of Cardiology, Ukrainian Association of Cardiology
Asia-Pacific
Asian Pacific Society of Cardiology, Asian Pacific Society of Hypertension, Asian Society for Cardiovascular and Thoracic Surgery, Asian Society of Cardiothoracic Anaesthesia, Asian Society of Cardiovascular Imaging, Association of Black Cardiologists, Association of Cardiologists of Kazakhstan, Association of Pediatric Cardiology, Association of Thoracic and Cardiovascular Surgeons of Asia (ATCA), Australian Cardiovascular Health and Rehabilitation Association, Cardiac Society of Australia & New Zealand, Cardiological Society of India, Chinese Society of Cardiology, Chinese Society of Cardiology, Indonesian Heart Association, Hong Kong College of Cardiology, Hong Kong Society of Paediatric Cardiology, Mongolian Society for Pediatric Cardiology, National Heart Association of Malaysia, Philippine Heart Association, Singapore Cardiac Society, Singapore National Heart Association, Taiwan Society of Cardiology, The Korean Society of Cardiology, The Pan-African Society of Cardiology (PASCAR), Vietnam Heart Association, World Health Organization
To share your views and research, please click here to register for the Conference.
To Collaborate Scientific Professionals around the World
Special Issues
All accepted abstracts will be published in respective Our International Journals.
Abstracts will be provided with Digital Object Identifier by